The bloggers from
Imprintalish
,
Paisley Boulevard
,
Just Love.ly
,
Lena B Photography
,
La La lists
and
The Anna Delores Blog
would love to welcome you to the 7 Lovely Things on Valentines' Day Pinterest & Blog Hop! This is a great chance to meet some new friends, oogle and google over some lovely things, and gain endless inspiration! Follow the instructions below on how to add
YOUR
'
7 Lovely Things on Valentines Day
' post to the party
and
connect with other inspiring bloggers through Pinterest!
So one of MY favorite things is COFFEE. And being a single lady, coffee is one of my many Valentines this year! Just last night I bought some acrylic paint and a stenciling kit a la Martha Stewart to create some rad custom coffee mugs (DIY soon to come on the blog!). Until then, feast your eyes on the lovely delights that come from the pairing of LOVE and COFFEE.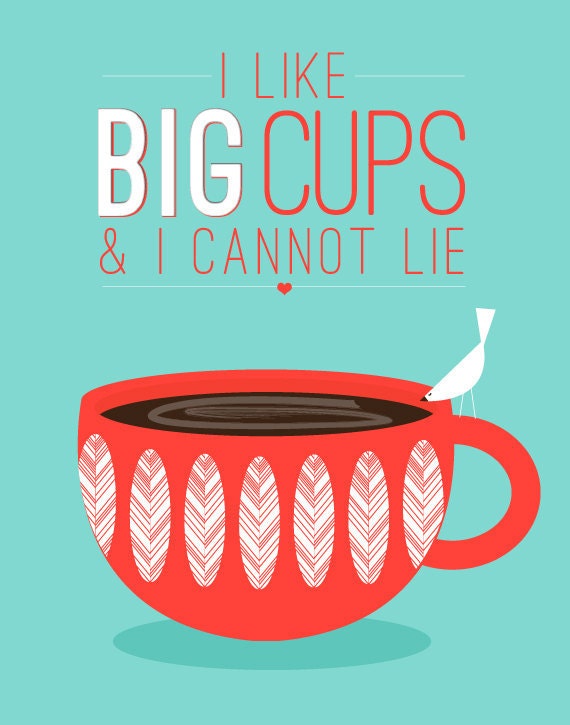 2 // a Valentine's day printable for your coffee sleeves, from Eat Drink Chic
3 // an excellent (and truthful!) art print from noodlehug on Etsy

4 // what goes better with coffee than sweets?! Arrow cupcake toppers via The Sweetest Occasion
5 // macarons (again, another sweet complement to a cup of joe!) over at What Katie Ate
6 // time to get craft with coffee filters! Coffee filter wreath DIY via
Lolly Jane
What do you need to do? Grab a button to add to your post and join in anytime today through Saturday to celebrate Valentines Day with 7 Lovely Things! Simply pull together 7 images that inspire you into a blog post. Link your post up on any of the 6 blogs named above and your post will automatically be inter-linked to all of the hosts blogs! Once you've linked up your blog post, scroll down and add your Pinterest account to the next linky list! Feel free to follow, mingle, chat...whatever you like ;) Have fun and thanks for joining us!