I just couldn't resist sharing with you my awesome buying + swapping experience with Myan of
Sixth & Main
+
Myan Soffia Photography
. Myan and I have been "online pals" for a few months, sharing Etsy adventure stories and our love of Los Angeles. When I came up with the idea of doing an Angeleno feature series, Myan was at the top of my list!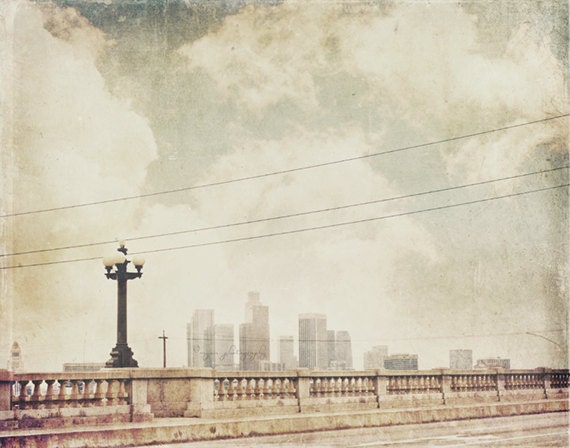 I snagged this print, one of my faves, plus boy-friendly for my new home.
After featuring her
here
last week, I noticed Myan was having a sweet 50% off sale on some of her 5x5" and 5x7" prints, so I decided to snag some of the images of hers I've been coveting for weeks. Turns out she had her eye on a couple of my prints as well (um, FLATTERED!) so we ended up doing a little swap!
I got my package from Myan in the mail today. Oh. My. God. She totally spoiled me. It's like Christmas all over again!
My prints were packaged so beautifully, I almost didn't want to open them! ALMOST.
First of all, the prints I ordered are SIMPLY. GORGEOUS. I adore them and I can't wait to find places for them in my new home!
I also got a sweet, personalized note from Myan on the back of one of her lovely photo postcards. The whole presentation was just so lovely, I had to share my delight!
Thank you, thank you, THANK YOU, Myan! I love it all and you made my day with your thoughtful delivery.
♥
Myan is still having her sale on 5x5" and 5x7" prints! They're only $5.00 -- a total steal! Check out her shops for yourself and scoop up some lovely art to refresh your winter walls, now through the holiday weekend (sale ends January 16).