I have a treat for you today, loves! Joelle Duff over at
Something Charming
is not only a rad blogger friend, but she is also a fellow Southern California-based wedding professional. She runs
A Charming Occasion
, a boutique wedding planning and design company, and has some mad
calligraphy
skills, too!
I am especially excited to feature Joelle on the blog today because I think she and I would really hit it off in "real" life -- she's a fan of all things pretty (perusing her
Pinterest
boards can take up hours of my time), listens to Taylor Swift (which I'm doing right this very moment), and (duh) she loves weddings!
Even though it's not something she wants to do for the rest of her life, I'm a little jealous that Joelle has had the advantage of working in technology in addition to her wedding planner experience; she says that working as a technical writer for a software development company "has really given [her] a different approach to wedding planning and blogging."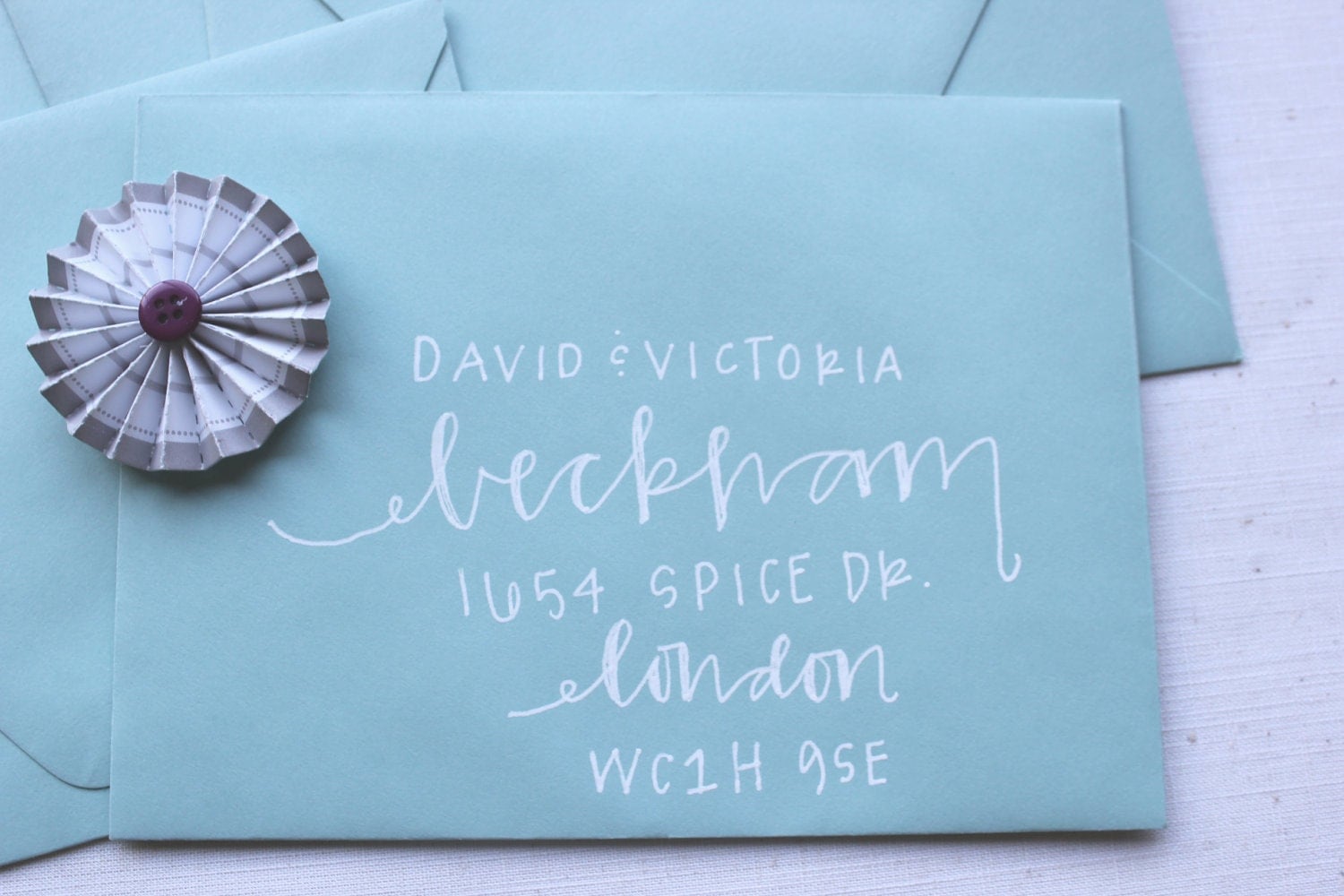 The lovely Joelle (and a sample of her amazing calligraphy!)
"I feel really fortunate that I've been able to do things like create a website and update my
blog
without help from an outside source," Joelle told me, "something I attribute to working in the technology industry. It's not my lifelong career, but I do feel thankful that I've been able to build my company intentionally and with a strong base without struggling for money. So far I haven't had to sacrifice my business or my blog because of my job. I know that it will be time to move on when I do have to choose between the job and my business."
I also asked Joelle about the first wedding she ever planned, and she told me about her best friend who decided she wanted to do a surprise wedding! "From the moment she called me and said, 'I think I want a surprise wedding,' I knew it was going to be fun!" Joelle said. "She was on a budget, but that just meant we needed to be creative with our ideas. We have pretty similar style, and it was so much fun to work with someone I care about so much. It was also my first attempt at floral design, which was definitely interesting!"
"I have two favorite moments during a wedding," Joelle told me when I asked. "When the bride walks down the aisle, and at the end of the night, when the bride and groom come to me to tell me what an amazing night they had!" (Confession: that's my favorite part, too -- when the bride and groom say "thank you"! It's awesome to know you've done a good job!)
I also had to ask Joelle about her adorable Chihuahua and Italian greyhound mix, Olive. I've spotted Olive on Joelle's Instagram feed, and this is another reason I know Joelle and I would be friends: a love of adorable doggie faces. And the feeling that our dogs are our children. :)
"We rescued Olive from an amazing rescue agency in Southern California called Zoe's Friends. We decided that we wanted to adopt a dog, and just went around to different Petsmart and Petco stores one Saturday morning, looking at all the dogs. We didn't really want to settle, and we were about to give up for the day when little Olive (her name was Lacy at the time) caught our eye. We knew she was the one for us when my husband picked her up and she laid her head on his shoulder! We've been completely in love ever since!"
And, of course, my random favorite question I like to ask all guests to the Anna Delores blog: what's in your refrigerator right now? "I doubt you want to know," Joelle laughed. "Leftover pulled pork, lots of ginger ale (I have a ginger ale obsession right now), and quite a few bars of chocolate." No judgment here, Joelle -- sounds like my fridge, too!
Check out Joelle's fantastic blog, and her Etsy shop of calligraphy, while you're at it! And if you're planning a Southern California wedding, be sure to contact Joelle for day-of coordination, consulting, or full-blown planning services!