You may remember a few weeks ago I posted a
feature on instant film cameras
and their use for a wedding guest book and photo booth. Now I'm shopping for funny, silly, whimsical, inspiring
props
you can use with those instant cameras for a great wedding
photo booth
!
I think the key behind offering props at your wedding's photo booth is that they
loosen people up
. Your friends and relatives are more likely to
relax a little in front of the camera
and the potential for hilarity and great candid images is greatly increased, too!
Here are some images I snapped for my friends Beth and Juan at their July wedding; Beth purchased these simple paper props at
Paper Source
and they were a hit.
For my good friend Vanessa's upcoming wedding (during which I will also be manning the photo booth) I wanted to snap up some props that are a little more substantial and will survive a bit more wear and tear than paper will. This way I can use them again and again (especially since I think a fun photo booth is a great addition to wedding photography!).
Here are some of my favorites, found on (none other than) Etsy!
I LOVE these Alice in Wonderland-inspired props! They are so lovely and unique! BUT, they are paper, so may not survive very long...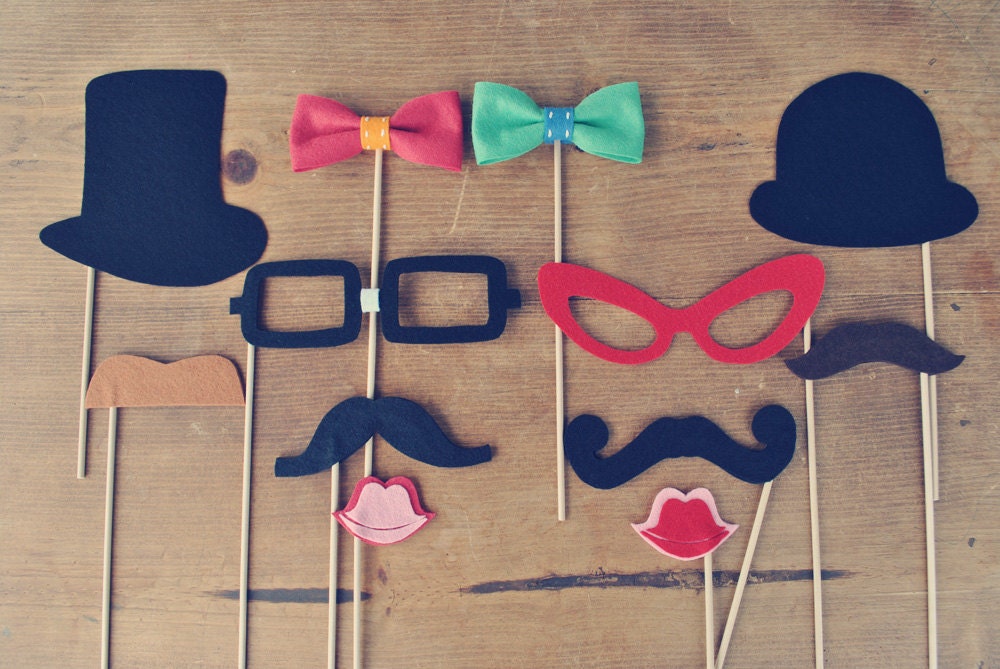 Love these, too, and they're made out of felt so they should last a little longer!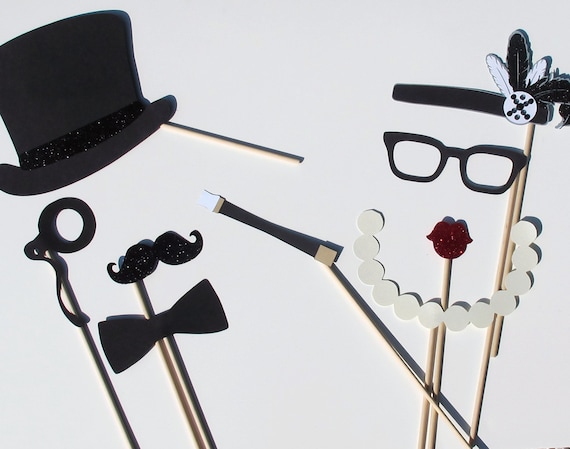 Again, paper, but I couldn't resist!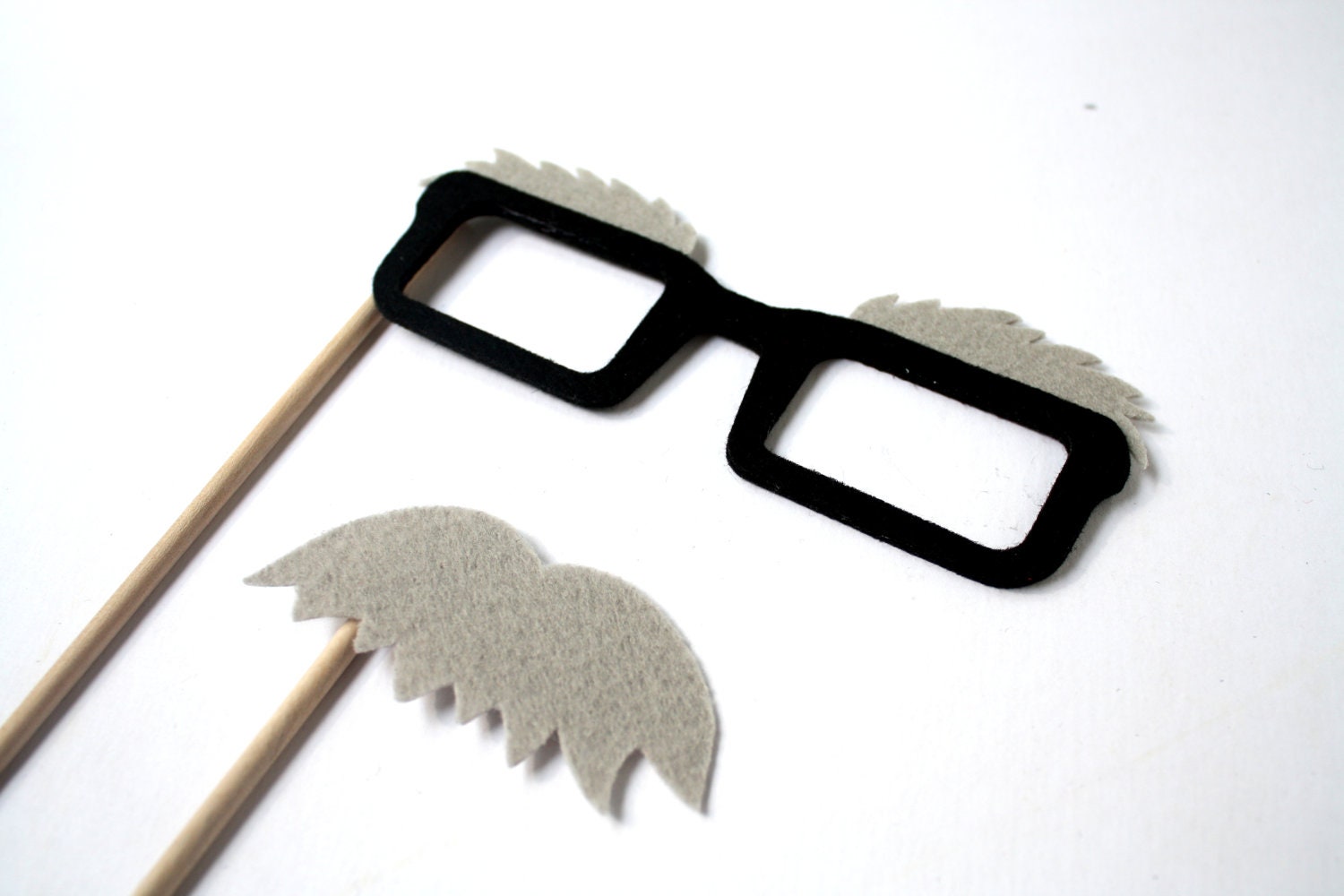 Felted just seems to be the way to go for affordable props that are a bit sturdier than paper!
I ended up going with a variety set from
CMooreof10
on Etsy. Made of felt and still affordable, I was able to get a few moustaches, glasses, lips, hats plus a bow tie and a couple of awesome Sherlock Holmes-esque pipes!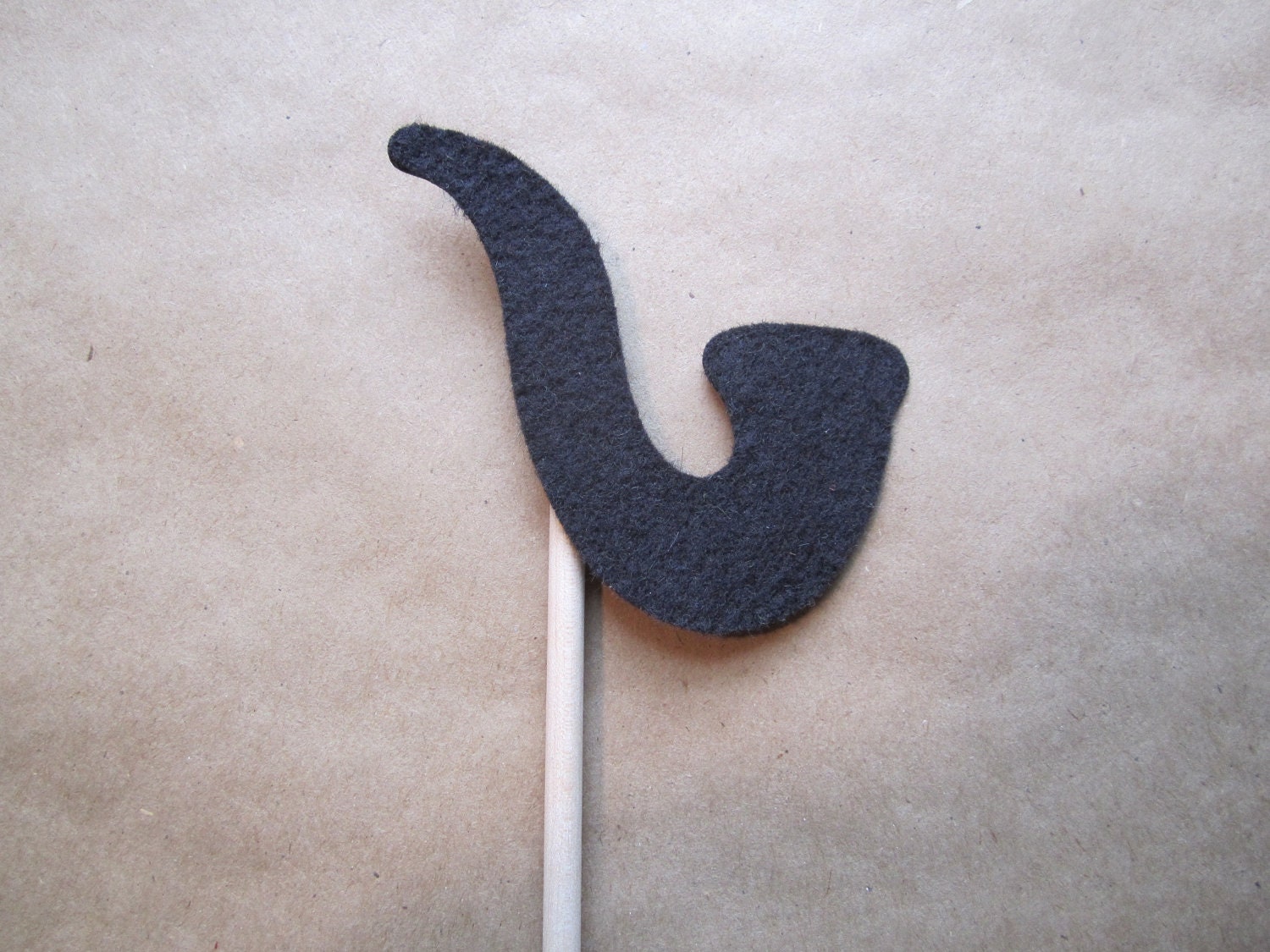 I'll let you know how these felt friends fared once the wedding passes at the end of September.
Have you been to weddings with a photo booth? Were you psyched about props or do you prefer prop-free portraits with friends and family?