For this edition of "Four Things Friday," I wanted to show some extra attention to some of the stuff I did last weekend, mentioned oh-so-briefly in my
weekend in review
post earlier this week.
1.
Anna Delores Photography
had the opportunity to exhibit at
Downtown Disney
last week! On July 28-29, my photography prints were on display and for sale at the
WonderGround Gallery
at Downtown Disney in Anaheim, CA. So surreal! I had a lot of fun chatting with the Disney crowd. A couple people who bought prints from me even wanted me to sign their prints! Such an honor. I felt famous. Here's a snapshot of me with a "new fan":
2. I have always wanted to see
Fiona Apple
live. She is one of my "bucket list" musicians, which is my list of musical talents whom I insist on seeing live at some point, ideally in a smaller venue (which I think I need to give up on with John Mayer). I've seen most live acts I could ever ask for (my first concert was No Doubt with my dad when I was in sixth grade, and I've seen pretty much every favorite artist I've ever had, including the amazing Sara Bareilles, Jason Mraz, too many to recall, really). Anyway, I finally got to see the lovely Ms. Apple on Sunday at the Hollywood Palladium with my friend Sara. It was a GREAT show! My only complaint? No encore!
3. Many, many thanks to my amazing boyfriend for exorcising the virus from my computer! What a panic I was in. There were photos on my hard drive I hadn't edited or saved elsewhere yet, so I was freaking out that he'd have to purge everything to expel the virus. Lucky for me, I live with a computer genius, so he made it all better. THANK YOU!
4. I went to the Renegade Craft Fair in Los Angeles on Sunday before heading to Fiona Apple. What a cool event it is! It was the end of the day on the last day so it was a little quieter than I imagine it must've been on Saturday and earlier on Sunday, but it was still cool to check out. The highlight for me was getting to meet fellow blogger
Danni
from
oh hello friend
. She is super sweet and down to earth for having such a rockin' blog (over 8,000 followers and 10,000 Facebook fans!) and extensive product lines (
here
and
here
).
I also had the extreme pleasure of meeting in person Kathy of
kik designs
(and she refused to let me pay for a greeting card from her booth! She's the coolest!), Jennifer of
Isette
(bought three pair of awesome post earrings!), and I loved stalking
Fomato Cards
; I'm very sad I didn't snap up their greeting card about Tarje (i.e. Target) because it was awesome and they don't have it on their website. There's always the holiday fair...
Linking up...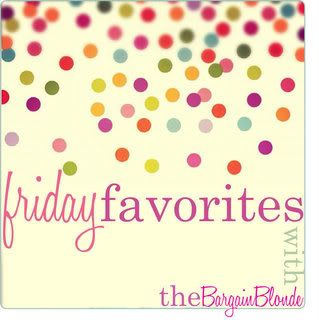 Happy weekend! I'm road-trippin' to Monterey, woo hoo!