"I would have to go with my
pirate ship series set of two
in the metallic finish," muses
Julie Parker-Garza
when I ask her for her best recommendation for holiday gifting. "One customer I had gave one to her husband and one to her daughter, because they love Peter Pan so much! I think these prints evoke feelings of an epic voyage about to be embarked upon, and who doesn't love a grand adventure?"
Indeed! Julie (
JPG Photography
), a San Diegan, has given her Etsy shop the apt tag line "Owl & Pirate Ship Photography," and her barn owl portraits are to die for. They are incredibly stunning and certainly comprise Julie's best sellers on Etsy, though JPG has a lovely variety of prints to offer her customers.
"[My inspiration is] finding the beauty in the mundane," Julie says. "I am a daydreamer--always have been. I dream of cobblestone streets, faraway lighthouses, and forests brimming with creatures. Unfortunately, where I live in San Diego (while beautiful), it's difficult to capture what I dream about. Instead, I look for what is immediately around me, and try to breathe some magic into that. An ignored flower in a parking lot is transformed into a beautiful blossom in the quiet mountain side; a crowded beach is now a dreamy sparkling seaside destination, and an old vessel in the harbor is transformed into a pirate ship, about to set sail for treasure!"
Julie's workflow and description of her space evoke similar dreamy imagery: "I hunker down in the evenings and begin the process of sorting through photos, then open up Photoshop and begin tinkering around in a very organic matter. I let the image to speak to me; often the piece will let me know how it should be transformed. I listen to music, usually something like Stars, Midlake, or Bowie. I sing along as I work. I sometimes name my pieces after a particular lyric that spoke to me. Sometimes I feel like I am transported into those magical places I have created in my head and in the image. If I am editing photos from a photo shoot, like a wedding or family shoot, my workflow is more structured. I stay true to the scene of the day, but I can't resist adding a bit of magic." :)
The magic continues for Julie's customers, too, as she likes to include a couple sweet surprises with her Etsy orders when they ship. "I like to include a small free print or two as a 'thank you.' For every order I get, I am always blown away that someone purchased my work. The feeling that someone is hanging something on their wall that I created, that in a way they are inviting a part of me into their home—it feels amazing." (I can TOTALLY relate to this!)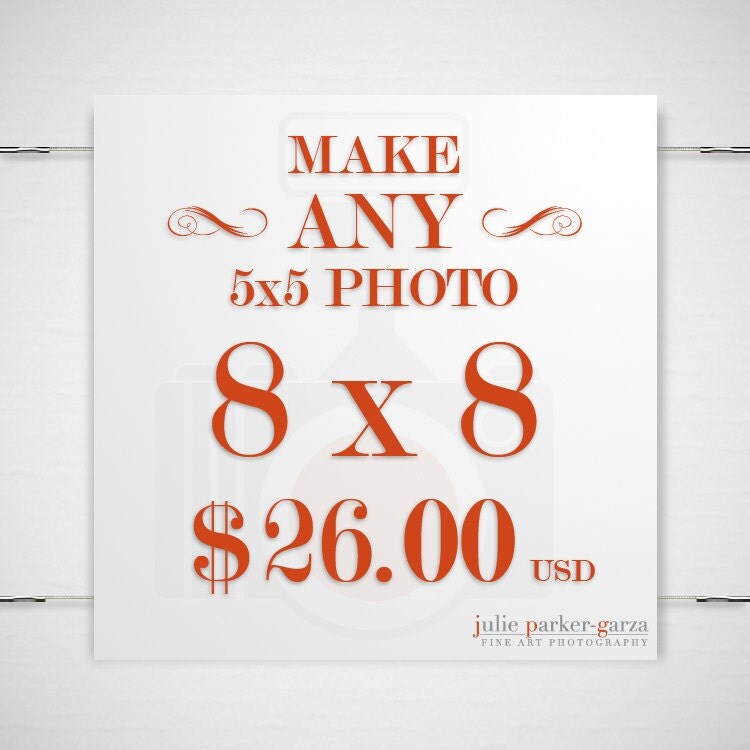 Win your choice of print from Julie!
Anna Delores readers can get a piece of JPG Photography's magic, as well! Julie is giving one uber-lucky reader his or her
choice of image
from the shop in an
8x8", 8x10", or 8x12" print
(up to a $26 value).
To enter the giveaway, visit JPG Photography on Facebook to give Julie a "like," plus add JPG Photography to your Etsy favorites!
Added bonus?
Follow the Anna Delores blog
(you're already here!).
Leave us a comment
here to let us know you've entered (and for fun, let us know which image you might choose if you win!). Remember to enter before 11:59 p.m. on Friday, December 16, 2011, which is when entries will close.
More places to find Julie Parker-Garza ::