FIRST THINGS FIRST: Today is
Free Shipping Day
! All of these vendors are under oath to deliver by Christmas Eve, so this day is for YOU, last-minute shoppers!
Now, on to the obsession of the day...
I am in a phase where I love everything FELT. I'm not talking emotions here, people, I mean felted goodies -- handmade Etsy goodness, of course. Where else? I'm not obsessed with Etsy or anything... Here are some of the amazing felt lovelies I've caught myself coveting lately.
Do I have to be having some kind of party to justify garland?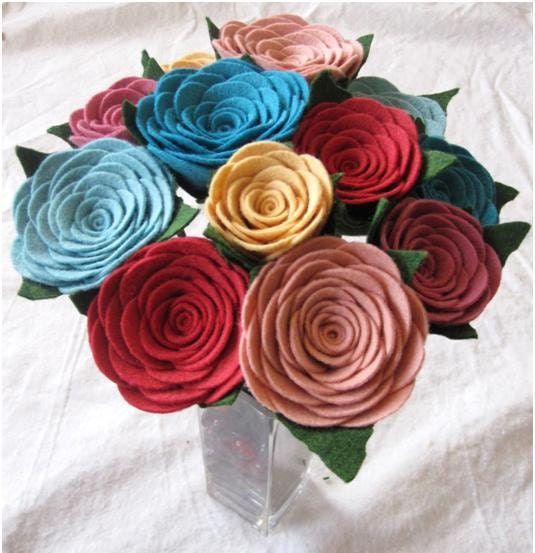 And I might want a this bouquet for my someday wedding! LOVE these!
P.S. when you look at a word for too long or say it too many times in a row, does it start to look or sound funny? I'm having that experience with the word "felt." :) FELT!
Please make sure you show these shops some love! They're all well worth the browse!