Seeing as my new zip code falls within the neighborhood of
Los Angeles
promoted on this here tote bag, I was pretty smitten with
Dust Design Co.
right off the bat.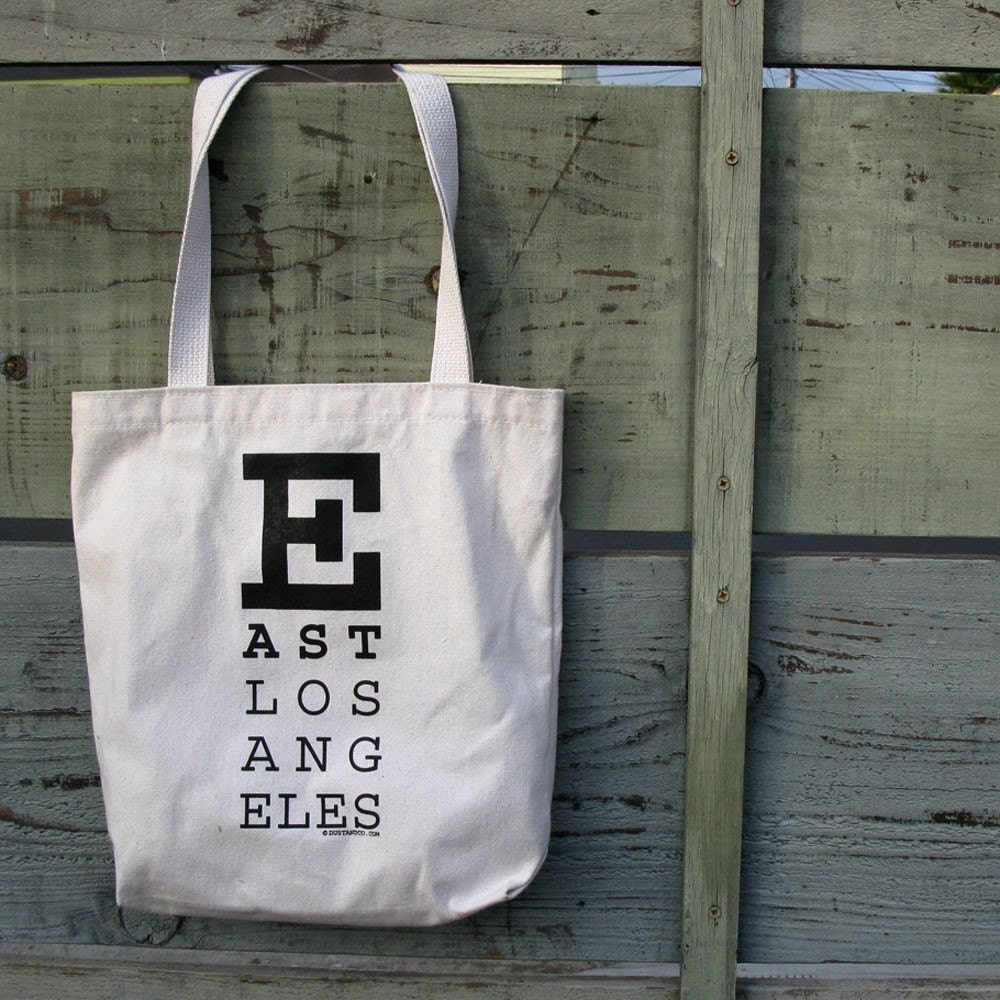 Upon closer inspection, I realized that the rest of
Jill's shop
is pretty bomb! I asked if she'd let me ask her some questions about
her lovely wares
, and lucky for me (and all of you), she agreed.
What has been your biggest inspiration as an artist/crafter?
I don't think I could pick one. I'm inspired by everything around me. If I had to lump it all together though, I would say I'm a vintage connoisseur. I come from a long family of garage sailors, so every Saturday I was out picking up other people's obsolete objects. Today I start my designs with those same items: the used, the familiar, and the unwanted. There is so much amazing stuff already out there, it's a shame to make a brand new product. So I find things I feel are interesting, reduce it to its simple form, and try to create an icon from the most everyday objects, all the while trying to strike a balance of maintaining the innate beauty in an object without adding too much or taking away from it.
How did you come up with the name of your business?

Like I said, I have always been a collector of things, most of which sit somewhere in my house dust until one day, I find a use for them. So the name "Dust Design Co." just made sense.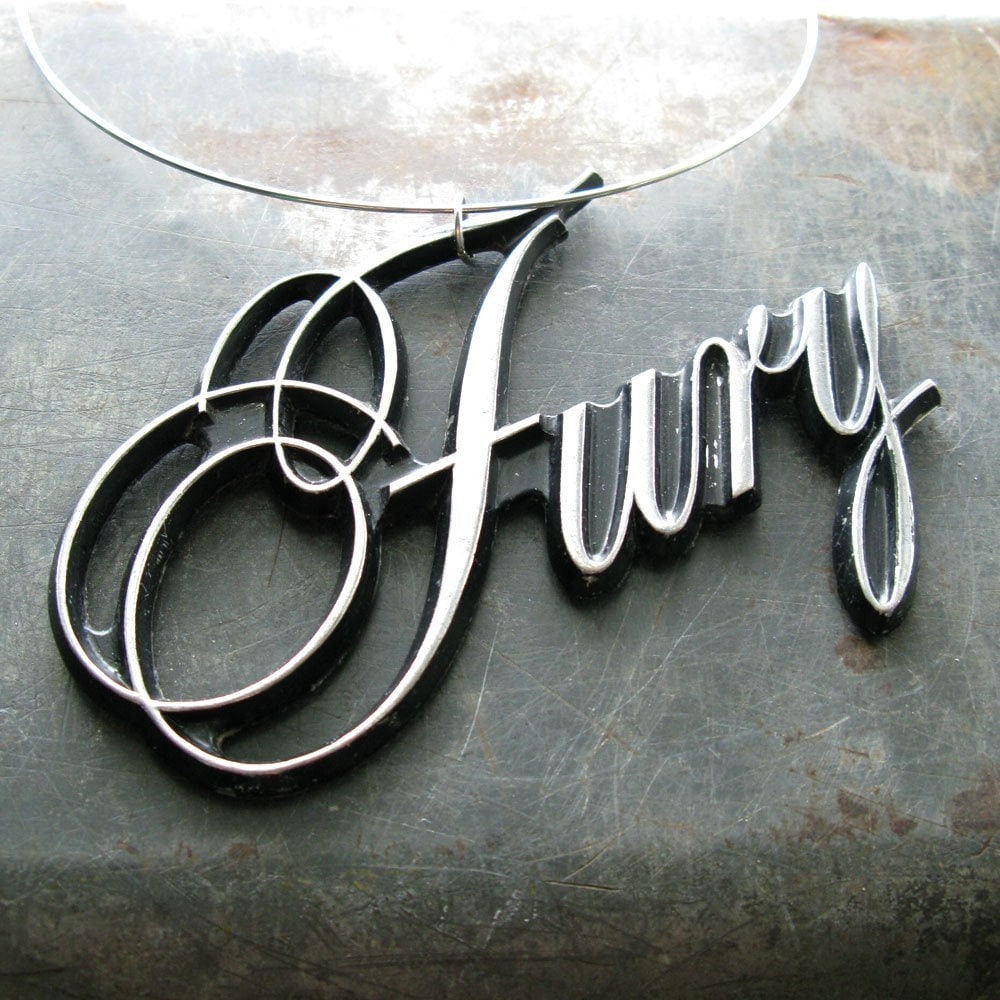 What is your personal favorite item for sale in your shop?
I'd have to say my
1970s "Fury" necklace
. The emblem is just amazing--the script, the size, and hey, it says "Fury"--how can you go wrong? My dad had a Plymouth Fury back in the day, so it's a bit of an homage to him.
What is your most memorable Etsy experience?


Honestly, I just love hearing back from customers telling me their experiences with a piece, or what drew them to it in the first place. Since everything I make comes from something with history, people have all sorts of connections to the work. It's the wife who bought the transit cufflinks for her husband who just retired from urban planning in LA, or the aunt who bought her nephew a vintage Mustang piece to go with his new car. When I first started making things, I thought it would be my peers purchasing them; young, creative types living in a city. Instead, I have a middle-aged woman in Wisconsin wearing my big and blingy Camaro necklace to her insurance office job, and buying every emblem necklace I've had.
Other then that, I love it when I run into a customer in person. The barista at my coffee shop bought a bag from me online not knowing who or where it came from, until she saw me carrying one too. Another time I was driving down Sunset Boulevard and I saw a girl on a bike with one of my East LA bags, I couldn't help but smile for an hour. What could be cooler then that? Knowing people you've never met are enjoying something you made?
If Hollywood made a movie about your life, who would you like to see cast in the lead role as you?
If I said Winona Ryder, would that date me?
What would I find in the backseat of your car right now?

Well, I don't actually have a backseat. I have a 1964 Ford Ranchero, so it's one bench seat covered with a Mexican blanket. However, you are likely to find my truck bed filled with all sorts of curiosities following Saturday morning garage sales. Last week was a one-eyed DIY taxidermy deer, and some great California pottery.
Where would you like to be in five years?
Well by day I am a designer for a small architecture firm. We design bars, restaurants, and high-end residential. I'd love to go out on my own and combine my interests, have a small studio/retail space where I do design, and house some of the great stuff I find.
Jill also generously decided to offer a
coupon
to Anna Delores blog readers! Take advantage, people! Just add some of
Dust Design Co.'s goodies
to your Etsy shopping cart, then enter coupon code
ANNAD15 for 15% off any purchase.
How else do you think I'm going to get my hands on that tote?