It is FINALLY cooling down outside here in California (now that it's November, haha), so dreaming of scarves and sweaters isn't so crazy anymore. According to just about every magazine I've read lately, there are a handful of trends that are cropping up (or simply resurfacing) for 2012, and I'm super excited about quite a few of them!
Four
of them, in fact, making this perfect for
four things
. :)
1. One that I'm most excited about is technically a continuation from spring and summer:
chambray
. Some of my favorite bloggers have totally rocked this trend with flying colors: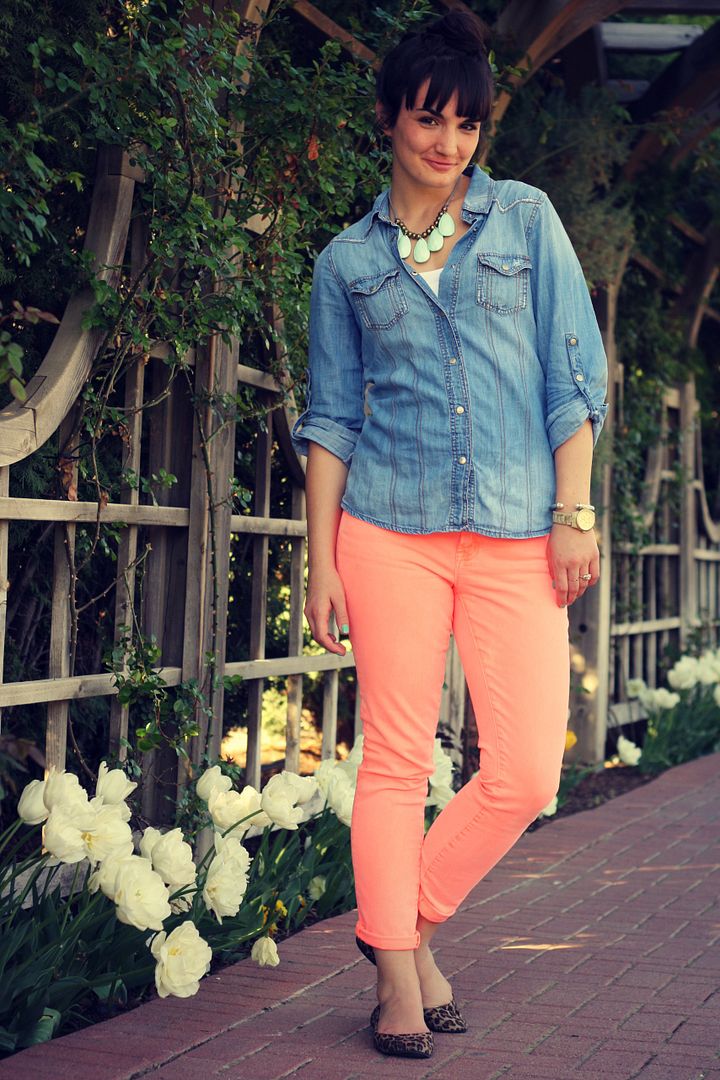 Chambray is also a big deal for dudes this fall; it's one of the big men's fashion trends for autumn 2012. Chambray's versatility makes for a great transition from summer to fall, so jump on this bandwagon (if you haven't already!). This one from American Eagle Outfitters is my top pick.
2

.

Next up is another continuation from spring and summer: colorful skinny jeans. The twist on this trend for fall is pretty easy to guess: swap your springtime sherbet-colored pastels for darker autumn colors, like burgundy or plum. And I do think they look pretty extraordinary with high-heeled pumps! I can't wait to find some I love for the new season.

3. Another big hit for fall (and for all seasons, if you ask me) is the tuxedo jacket. Yet another spin on menswear for women, the tuxedo jacket is reappearing again for fall 2012 (I found archives for its popularity from 2006 and 2010) and is easy to dress up or dress down.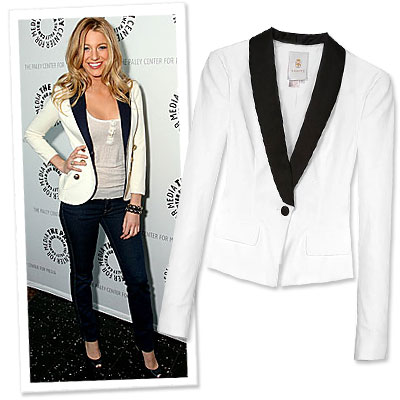 4. There are a few more styles that I am personally a little hesitant about, but that I can appreciate as great fashion. Peplum is one of them. I think peplum is actually quite lovely, but I am just a tad too curvy for this style to be ideal for me. I do have a friend who rocked a peplum dress in her engagement photos and she looked amazing!
My friend Vanessa donned a peplum dress is a gorgeous shade of royal blue for her engagement shoot.
"Peplum" is the Greek word for "tunic" and refers to a short little overskirt attached to a top or jacket, but the trend extends to dresses, as you can see the photo of Vanessa above. Here are a couple more takes on peplum: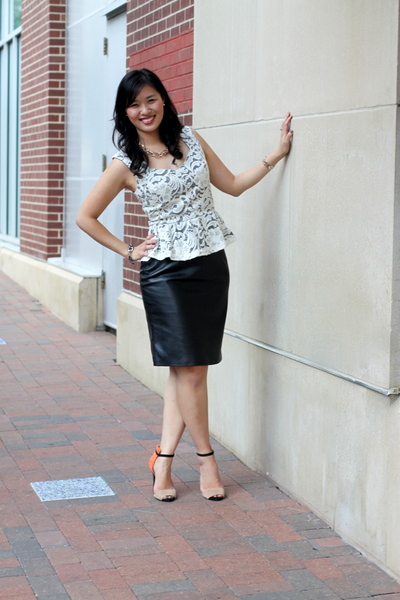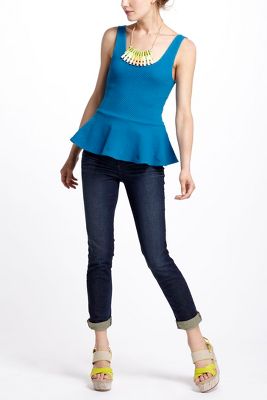 So, what do you think? Which of these fall trends are you excited about and willing to try?
Hope everyone has a great weekend ahead!